Psychic Ed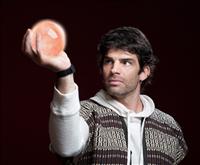 Offline
Fee -
$4.50

$2.25/min

Let's start with $6.75 FREE
---
Psychic Ed
Specializing in:
Psychic Readings
Languages:
English
---
NATURALLY GIFTED SPIRITUAL ADVISOR with deeper connections in marriage & relationship readings to truthfully predict and provide significant advice to famous personalities performers private individuals in the business world!
---
About My Services
Every person in this Earth wants to know how to lead their lives for the better – where you are at the moment and where you need to be for the future. A psychic consultation with me will provide you a perspective on how you v
---
Experience
Take charge of your life. Know what will happen to you before it happens. Initiate a consultation with me and we will talk about what the future will bring for you. For once in your life, take that leap of faith. My skill in prediction… My gift of foresight… I will share with you wholeheartedly, if you let me. I want you to have that certainty, that sense of surety when tackling an event in your life in the future. Let me help you by tapping into my uncanny spiritual talent while we are in a consultation.
---
Other gifts
Natural Ability
My natural psychic ability will provide detailed predictions for you which means that provide me with all your questions. I need a bit of time to connect with my spirit guides and then connect with you while we are in consultation. Remember, this is a one on one consultation. You have my full attention. Let us both work together and change your life for the better!
---
**Disclaimer - Indiviual results may vary