Rosetta (Ravens Claw)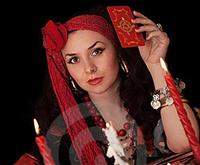 Offline
Fee -
$3.00

$1.50/min

Let's start with $4.50 FREE
---
Ask for Email Reading
Rosetta (Ravens Claw)
Specializing in:
Gifted Experts and Advisors
Languages:
English
---
Astrology/Clairaudient/Clairsentient/Clairvoyant/Medium/Psychic/Tarot/Crystals/Dream Analysis-Interpretation/Pets/Lost Objects/Past Life Regression/Parapsychologist/Relationships/Career/Life Guidance/Mind-Body-Spirit.
---
About My Services
***Autumn Special***50% Discount Off Usual Price=Just $1.50 Per Min Standard Price As Compared to Usual $3.00 Per Min. Plus Other Offers Available E.G. New Customers Get Upto 3 Mins Free Introductory Credit Available On 1st Reading & The 50% Off Standard Reduced Price As Above At Certain Times. See Website For More Details Or Contact Customer Services/& Check Your Emails For Special Offers Etc.*** Over 30 Years Experience. Past-Present-Future Readings. Brief/Mid-Range &/Or Longer In-Depth Readings Available. Compassionate/Empathic/Intuitive/Inspirational. Work Has Included Media/Magazines/T.V./Websites/Psychic Fayres/ Personal & Party Bookings. Running Own Business & Working For & With Celebrities Aswell As Media Companies / Public Sector & Also Personal / Private Sector Clients Of Various Ages/Nationalities Etc Around The Globe. Mission Statement:- As A Lightworker - To Help Humanity With My Gifts Bestowed From & Connections With Spirit. To Help People Come To Terms With Their Past & Move on To A Better & Brighter Future. From A Long Line Of Psychics & Mediums Including Grandmother & Great-Grandmother Who Were The Founding Members Of The Local Spiritualist Church & Also Other Active Family Members Including Aunt Who Was Also In This Field Of Esoteric/Metaphysical/Paranormal & Spiritual Healing & Works. Practising Wiccan. Blessed Be.
---
Experience
Previous:- Auxiliary Nurse
Present:- Holistic Reading Consultant
Certificates / Diplomas / & Memberships Of Professional Organizations
Over 30 Years Experience / Private / Public Sector & Media Work Including Magazines / T.V. & Websites Aswell As Psychic Fayres & Events Aswell As Private One-To-One - (Face To Face) & Party Bookings - Online & In Person. Lectures / Talks / & Teachings Given At Events & Also Articles & Blogs Written & Presented In Magazines & On Websites Etc.
---
Other gifts
Previous:- Auxiliary Nurse - Psychology - Psychiatric & Special Needs
Present:- Holistic Reading Consultant - Astrologer / Parapsychologist / Psychic Counsellor / Reader / Energy Channneler. Spiritualist / Wiccan.
---
**Disclaimer - Indiviual results may vary