Oracle Shira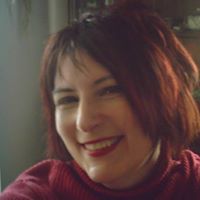 Offline
Fee -
$2.01

$1.00/min

Let's start with $3.00 FREE
---
Ask for Email Reading
Oracle Shira
Specializing in:
Psychic Readings
Languages:
English
---
Welcome to the best version of yourself! I offer readings from the place of objective compassion, honesty, with a pragmatic view. Together we will open up vistas of healing in your life, I look forward to working with you.
---
About My Services
I offer: Distance Healing, Medical Intuitive Intuition, Tarot Cards, Mediumship, Psychic Readings, and a full array of Psychic/Intuitive Services. Try my Chat Readings, Comprehensive Email Readings as well!
---
Experience
Licensed Massage Therapist for 15 years, Medical Intuitive for 26 years, Psychic/Intuitive for 46 years, Shamanic Healer, Ordained Non-denominational Reverend,
---
Other gifts
Certified Reiki Master Teacher/Practitioner, Certified Tarot Reader, Shamanic Healer, Masters Degree in Health Care and Medical Intuition, Bachelors of Fine Arts in Music Performance and Composition, Associates degrees in Marketing, Business Administration, and Graphic Arts.
---
**Disclaimer - Indiviual results may vary