Psychic Jay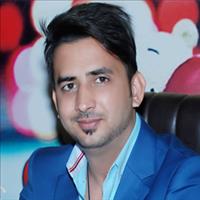 Offline
Fee -
$1.99

$1.00/min

Let's start with $3.00 FREE
---
Ask for Email Reading
Psychic Jay
Specializing in:
All About Love Life
Languages:
English
---
Tired of wrestling with life's unanswered questions? I can help you discover the truth behind your destiny.
---
About My Services
I'm a 5th generation Psychic Reader and a gifted Clairvoyant. My spiritual abilities recommend me for answering questions about love and connecting people with their Angels. I invite you to sit together and find what the future holds for you. Through my natural gifts I can tell you how someone is feeling or thinking about you, if he/ she is interested in you, if he or she is in love with you, if he or she wants to marry you, if he or she will be in relationship with you. I do see images and hear information from my Guides, Angels and Energy. My special ability is to know clearly what the other person is thinking and feeling and what their intentions are. I'm honest and ethical through all my readings and I will tell you clearly and honestly what is going to happen into your life. If you are having trouble finding real love or understanding your current partner or if you are confused about your relationship, I can give you the answers you need. With my Psychic abilities I am able to find out the truth and guide you on the right path.
---
Experience
I have 10 years of experience. My gifts got past down to me from my father. I am experienced in psychic readings, dream analysis, mediation, love and relationship, soul mate connections, cheating and affairs. I love sharing my blessed gifts to help people who need clarity. My readings are accurate and honest. I have helped many people from all over the world. There is no need for you to linger alone dealing with doubt and indecision, I will guide you towards that life that you deserve. I inherited my psychic abilities from my father and had my first intuitive dream at age 5. I'm now using tarot cards for over 10 years to help me discover unique insights about my clients. I have helped many lost and confused souls through my psychic gifts for over 10 years. Having inherited my gifts from past generations, I have been a psychic medium for more than 10 years and worked with many people as well as law enforcement.
---
Other gifts
certified psychic reader
---
**Disclaimer - Indiviual results may vary