Psychic Sadia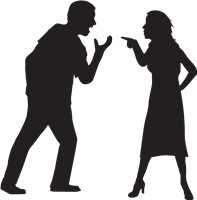 Offline
Fee -
$1.99

$1.00/min

Let's start with $3.00 FREE
---
Ask for Email Reading
Psychic Sadia
Specializing in:
Gifted Experts and Advisors
Languages:
English
---
Psychic, intuitive, accurate, empathic, down to earth tarot reader. I connect to the universe and my ancestors to really connect to my clients to get to the core of the situation they may be going through
---
About My Services
As everyone needs clarity and guidance from the highest good. I am straight to the point with my readings and very understanding and most of all a great listener. I also use oracle and Angel cards to add to the reading to see if the universe has any extra guidance for you. I do care deeply for humanity as I feel as ever before human beings are needing spiritual guidance and enlightment. I deal in love, relationships, family, career, finances etc. As I have true life experience in all of those areas. So if you are needing clarity. I am here to guide you to the light. It is my life puRpose. Peace, love and light.
---
Experience
With over 10 years of experience in doing readings and spirituality. It has been such a expanding experience. It's all about living and being in the true essence of who you truly are. I have dealt with a whole range of different people needing clarity and truth. I realised since my teenage years that I was I tune to my authentic self. I felt that I was put on earth to truly help humanity. As friends used to ask me "how did I know a certain thing was going to happen two weeks later" and I said it's all about being truly connected to your higher self. And since then I have been on this fantastic journey of spirituality and guiding people. I get so much comfort and joy from connecting with people to give them the clarity they are seeking. And also being a life path 9. I am all about humanity so I do look forward to hearing from you. Speak soon
---
Other gifts
Career Advice Soulmates Karma and Past Life Family Advice Numerology Shamans Crystal Ball Angel Readings Relationship Advice Channeling Clairvoyant Readings Angel Cards Breakup and Divorce Karmic Astrology Love and Sex Spiritual Reading Horoscopes Palm Reading Psychic Mediums Dream Analysis Other Tarot Cards Parents and Children Dating Advice Rider Waite Cards Psychic Reading
---
**Disclaimer - Indiviual results may vary