MysticAngel22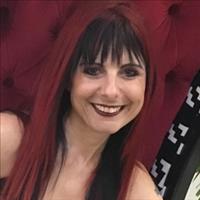 Offline
Fee -
$2.22

$1.11/min

Let's start with $3.33 FREE
---
MysticAngel22
Specializing in:
Gifted Experts and Advisors
Languages:
English
---
i'm angel...let me answer any questions that you may have on life or love or your career., I'm a writer and i'm releasing my first book in a couple of weeks.
I've helped guide many people on their right path,
---
About My Services
i'm a intuitive reader a life coach i do numerology and teach what crystals will work to enhance your energy or to protect you.
.i also do tarot.and answer whatever questions you need answered..
---
Experience
i have been to college for many years , yet i wouldn't allow myself to be tainted with rules,so i took my education and experience and have been helping many people.now.
---
Other gifts
California
---
**Disclaimer - Indiviual results may vary