Mamissii Ruby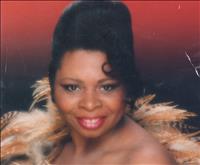 Offline
Fee -
$1.99

$1.00/min

Let's start with $3.00 FREE
---
Ask for Email Reading
Mamissii Ruby
Specializing in:
Gifted Experts and Advisors
Languages:
English
---
Love, Romance. If you have any questions or are at a crossroad in your life, Ms Mamissii can help you find the answers to clear pathway in love,soulmate. Receiving clairaudient and clairsentient messages from spirit guides
---
About My Services
I am not here to give you false hope. Sadly not everyone who we invested our time and want, will be the ones that we have a future with. Life has its twist, turns and lessons. Its my moto to deliver messages with nothing less but compassion and love, should it be exciting news for the future or unwanted news. We are all human and have sensitive emotions. Lying to someone makes things much harder and waste time. best to be truthful so a person can move on to open the door for better opportunities.
---
Experience
10 yr Experience 2002: Reiki & Energy Healing Master, Initiated in Mami Wata 2001, Affiliated: Mami Wata Healers Society.
---
Other gifts
1997: Graduate Student of International Collage of Root Workers. (ICRW) Brazil ,
---
**Disclaimer - Indiviual results may vary