Julia's Psychic Insight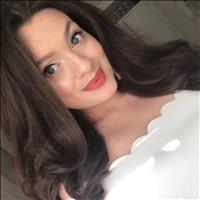 Offline
Fee -
$3.99

$2.00/min

Let's start with $6.00 FREE
---
Julia's Psychic Insight
Specializing in:
Job, Career and Profession
Languages:
English
---
***US Psychic***Greetings, my name is Julia I am an intuitive, empathic, and clairvoyant psychic medium with over ten years of experience, providing my services online, over the phone, and also in-person.
---
About My Services
I provide a wide variety of different readings, I also can also examine all areas of your life rather then just skimming the surface a readings with me can go in-depth to unlock and discover certain signs or signals your intuitive intuition may be trying to communicate. You see we all are intuitive in a sense, we all a sense of spiritual discernment because of our own naive human nature we sometimes ignore, or don't listen to signs because of that we create confusion and imbalance in our lives, my Job as a psychic is to help not only lead and guide you amongst your correct path but my job is to also help you to make the right choices and to help you identify some gifts of your own you may have and how to use those to create and manifest positivity in your life and also with the people around you. My work ethic has always been strong, compassionate, as well as straightforward, I believe in telling you the whole truth but sometimes the truth can be hard to hear so in my readings I make it a top priority to create a sense of comfort and ease a place where you and I can meet in the middle to overcome life's difficulties and find solutions to whatever your problems or blockages may be.
---
Experience
I Am proud to announce that summer of 2017 I had become an official tibetan reiki master. I also became a certified life coach in the same year. I am professionally licensed in the state of New Jersey as a Psychic and advisor
---
Other gifts
I graduated high school, however I decided to pursue enriching my psychic career instead of college
---
**Disclaimer - Indiviual results may vary