Nicola Clark Mystic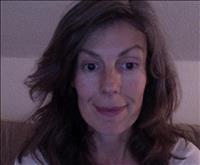 Offline
Fee -
$1.99

$1.00/min

Let's start with $3.00 FREE
---
Ask for Email Reading
Nicola Clark Mystic
Specializing in:
Gifted Experts and Advisors
Languages:
English
---
Nicola is from the UK and has had psychic experiences over the years, relaying messages from Spirit that replace fear with love. She helps clients' reconnect with their true soul self and the power to make life choices.
---
About My Services
As a psychic, clairvoyant medium, Nicola has an equal connection with people and animals, as she says' 'with our animal companions we share the same energy'. Nicola relays messages from Spirit, through her Spirit Guides and loved ones offering Spiritual Guidance and counselling and distance healing.
---
Experience
Nicola is a Reiki Master who receives' clear images and messages in distance healing and Reiki sessions. Having worked with people and animals the messages are often a mirror to a situation between the two that may easily be healed once out in the open. Nicola conveys messages from Spirit in the form of Spiritual Guidance and counselling. The messages received over the years have helped her clients' replace fear with love and reconnect with their own innate power to make life choices. Nicola has also produced psychic drawings, and Spirit Guide Art, combining her love of painting and drawing with her connection to Spirit.
---
Other gifts
BA (hons) Fine Art
---
**Disclaimer - Indiviual results may vary