Readings by Sandy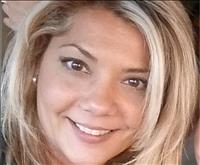 Offline
Fee -
$2.00

$1.00/min

Let's start with $3.00 FREE
---
Readings by Sandy
Specializing in:
Job, Career and Profession
Languages:
English
---
I am a natural born psychic. I have helped people all around the world overcome every life obstacle by using my gift
---
About My Services
I'am not a part time psychic, I take what I do very seriously and to me this is not a job it is a part of who I am! To my clients, I am a psychic spiritual advisor life coach. I will be happy to answer all your questions and leave you feeling refreshed, clear minded and with an honest out look into your future. I've helped relationships all over the world i've helped reunite people. Are you looking for answers to your questions? I speak to your guides, shining a light into the unknown. I can show you where your choices are leading you and how to get the most from your life experience. Your dreams are my priority! I will only tell you the truth. I will make sure you understand 100% what is going on in your life and give you back your peace of mind. Love Is one of the most powerful human emotions Breaking up with a lover is one of the hardest things you'll ever have to experience its time to make things better for you You can control your destiny and path I will show you how!
---
Experience
25 Years
---
Other gifts
Highest Degree Attainable
---
**Disclaimer - Indiviual results may vary