Psychic Riya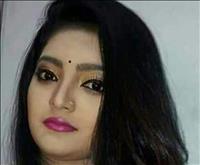 Offline
Fee -
$2.00

$1.00/min

Let's start with $3.00 FREE
---
Ask for Email Reading
Psychic Riya
Specializing in:
Psychic Readings
Languages:
English
---
Confused? Feeling stuck? Need clarity? I can help with most life's problems and provides instant healing and accurate answers to all your questions.
---
About My Services
I will answer questions related to love, career, relationships, money, and matters of life which come up. Choose me for an honest in depth reading. I will not judge you. My job is to give you the information you need to empower you to make decisions to change your life and circumstances for the better. I seek to give you the support for you to find the energy to make enacting those decisions easier. I believe that living one's life is the greatest teacher of all, and that when problems come along and life becomes confused and stressful, it is a gift to help you grow and move farther along in the journey. It is my honor and pleasure to help you with the abilities I have been given.
---
Experience
Over 10 Years Experience in Love and Relationship Reading, Psychic Readings, Spiritual Guidance, Tarot Reader, Clairvoyant,
---
Other gifts
Diploma in Psychology and Astrology. I have been tarot reader Dream interpretation from last 10 years.
---
**Disclaimer - Indiviual results may vary