Intuitive Psychic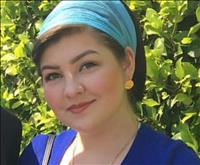 Offline
Fee -
$3.00

$1.50/min

Let's start with $4.50 FREE
---
Ask for Email Reading
Intuitive Psychic
Specializing in:
Gifted Experts and Advisors
Languages:
English
---
Intuitive spirituality, Psychic mediumship, Honest and genuine answers to provide you with the solution you need! BEGIN YOUR HEALING PROCESS TODAY!
---
About My Services
Welcome to the world of spirituality, Bonnie specializes in both her psychic ability and spiritual coaching. if you are confused, and seeking guidance.

I am an experienced spiritualist born with the gift of clairvoyance. I have been using my gift and helping countless people for over the last 10 years and I am here to help guide you through your current confusion!

Get back to your balanced self and contact me today, clients will be able to align their minds and souls, getting in touch with their own spirituality. I work with all of my clients on a deep, emotional level, to understand exactly what they require out of my services. Get in touch with me today to see what I can do for you.
---
Experience
From a young age, I have had an intense connection with the universe. My abilities allow me to pick up information and feelings from people, as well as vibrations and messages from spirits and souls. Using my gifts, I want to help provide you with the information you're seeking whether it be answers regarding your present, past or future. It's been my experience that many have the knowledge they seek deep within them, and simply need the right spiritual guidance to find the answers they have buried inside.
---
Other gifts
over 10 yrs exp
---
**Disclaimer - Indiviual results may vary