Divine Jan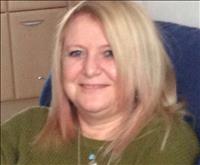 Offline
Fee -
$1.99

$1.00/min

Let's start with $3.00 FREE
---
Ask for Email Reading
Divine Jan
Specializing in:
Gifted Experts and Advisors
Languages:
English
---
I am a Psychic Medium and use tarot cards to help people find clarity in their lives. I work in honesty and truth and I am empathic. I can help you with,,love,careers, relationships and more

---
About My Services
I have been working over 10yrs and am an empathic ,honest reader. I will help to bring insight and clarity to your situation through my Spirit Guides, Tarot and loved ones. As a child I had Psychic awareness through my dreams, whereby spirit visited me, unaware at the time many were predictions of the future and past life .I have been working as a Psychic reader for over 10yrs. During my divorce I studied a counselling course which produced an understanding of myself and goals in my life and started me on my Spiritual journey. I also studied and continue to studty and the Psychic College of Studies in London as well as Arthur Finlay College.
I have the ability to feel, sense, visualise which is given to me by a higher source, spirit. On a daily basis many of us struggle to cope with the stresses and strains of our busy lifestyles so it is a little wonder sometimes that this sort of pressure causes many of us to question our lifestyles and even our own identities. One of my special gifts can help you with this through the ability to access your spiritual level... the level where "blockages" are seen which tells me of the difficulties and issues you face.
Aswell as Tarot,I work with Mediumship ,Psychometry, Dream Interpretaions, Transform Healing and more.
My passion is to help people discover their "inner self" to create their ideal life and a self belief in all areas , such as : Relationships, Work Finance and more. I always work in truth, honesty ,trust and positivity through Tarot, Mediumship, Spiritual Therapy ,Dream Interpretation and Past Lives.




---
Experience
Psychic development diploma
Dream Interpretation Diploma
Past Life regression and Future Life Progression Diploma
Spiritual Therapy Diploma
---
Other gifts
Life coaching
---
**Disclaimer - Indiviual results may vary